UMass - NYC Drinking Water Research Collaboration
8/22/2006-present
The purposes of these studies has been varied and most have been in response to current needs of NYC DEP. Many have focused on watershed NOM and DBP formation. Most have been conducted in collaboration with Hazen & Sawyer Engineers.
Funded Projects
"On-Line NOM Characterization: Advanced Techniques for Controlling DBPs and for Monitoring Changes in NOM Under Future Climate Change Scenarios," (David Reckhow, PI) Water Research Foundation, Hazen & Sawyer, 9/1/2012-11/30/2013, $166,128.
"Assistance with Development of a Plan for Chemical Treatment to Control Growth of Biofilm in the Catskill Aqueduct," (David Reckhow, PI) Hazen & Sawyer , NY DEP, 10/8/2012-10/7/2013, $40,000.
Key Integrated Project Data
Summary presentations based on this work
Theses/Dissertations based on this work
Additional Background: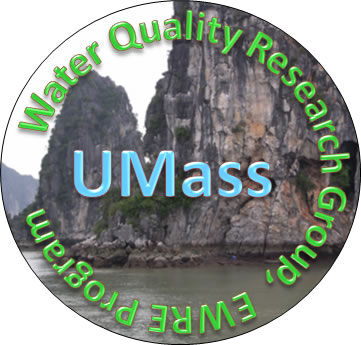 Return to Dave Reckhow's home page.