UV Disinfection of Wachusett Reservoir Water
Black & Veatch Consulting Engineers, 12/01/2000-11/30/2002
PIs: Halsey, Malley & Reckhow
Students:
The purpose of this study was to provide analytical support for the B&V pilot study of ozone and UV treatment.
Proposal, Plans and Reports
UMass Progress Reports: #1, #2,

General Meeting Packets:
Final Report:
Project Data
Conference presentations based on this work
Theses/Dissertations based on this work
Additional Background: For other drinking water collaborations between UMass and MWRA click here.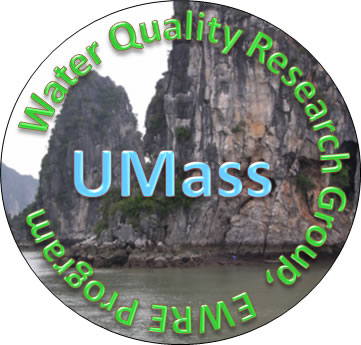 Return to Dave Reckhow's home page.