The UMass EWRE Alumni Page
Announcements and Future Events:
September 8-10, 2017: Northeast Graduate Student Water Symposium (NEGSWS) on the UMass Amherst campus. This is the largest student-run conference on water anywhere in the world. Click here to connect to the NEGSWS site.

September 10, 2017: Keynote lecture by Gina McCarthy, former EPA Administrator, Elab II Auditorium, see poster for details.

September 21, 2017 (tentative date): UMass Mobile Water Treatment Facility public launch in Boston. Location and details are still being established. Please check back later.

October 5, 2017: Annual Feng Lecture. This year's honoree is Professor Michele Prevost of Ecole Polytechnique Montreal. The lecture is at 4 PM in the Cape Cod Lounge, Student Union. This event is sponsored by Hazen & Sawyer Engineers.
Recent Past Events:
Alumni get together at the 2017 AWWA meeting in Philadelphia (6/13/2017)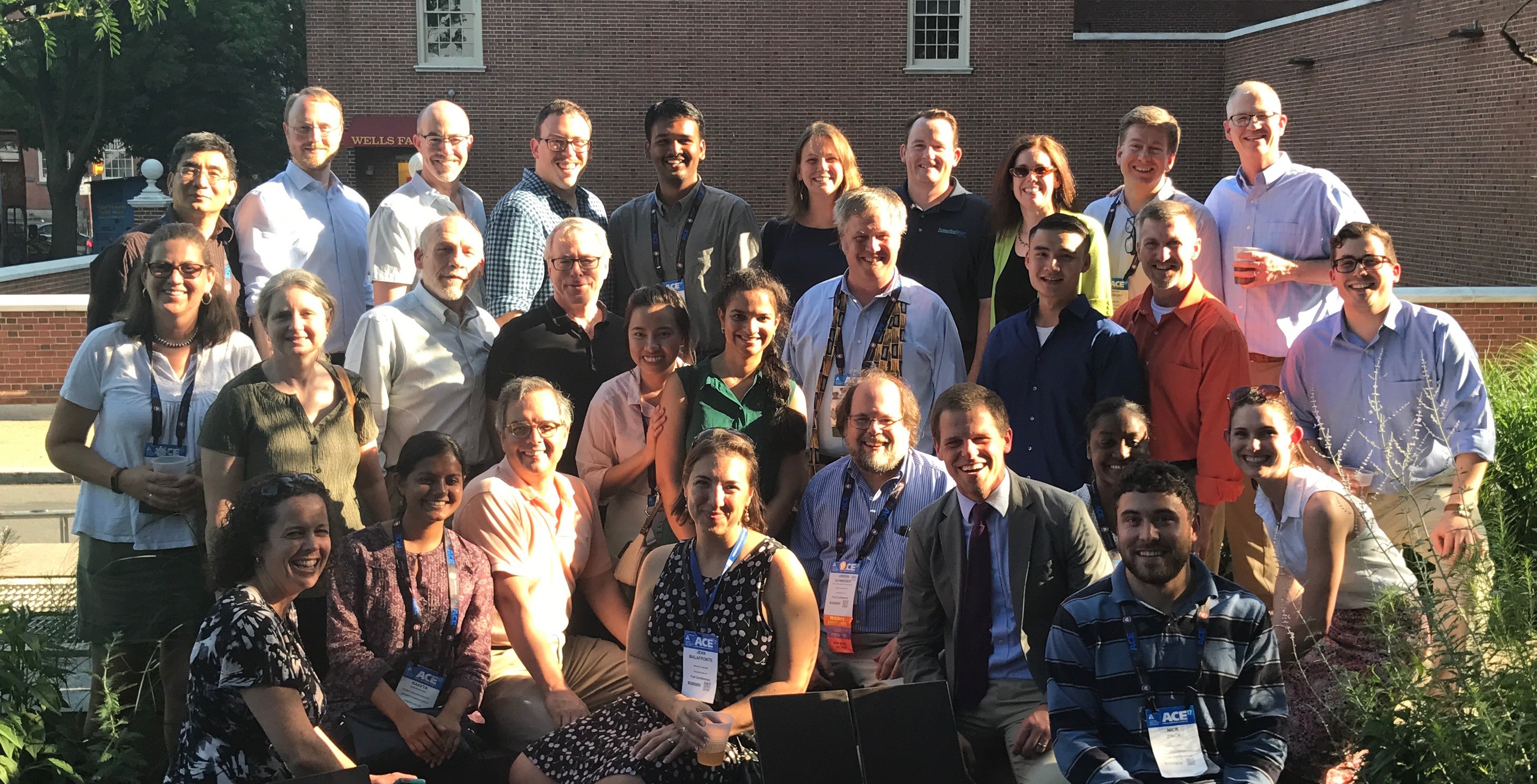 Top, L to R:  Yuefeng Xie (PD'94), Yesher Larsen (MS'11), Matt Valade (MS'95), Josh Cunningham (current), Santhosh Sekar (current), Meg Roberts (MS'03), Dave Connors (BSCE), Jeanine Plummer (PhD'00), Dave Pernitsky (PhD'02), Pete Keenan (MS'91).
Middle, L to R: Becky McEnroe (MS'93), Barbara Wingler (MS'89), John Tobiason (Fac), Dave Reckhow (Fac), Chuyen Nguyen (current), Aarthi Mohan (current), Don Bunker (MS'93), Will Yan (current), Steve Olson (MS'92), Jon Martin (MS'12).
Front, L to R: Leah Gaffney (MS'97), Kaavya Ram (current), Eugenio Giraldo (PhD'91), Jean Malafronte (MS'03), Orren Schneider (PhD'96), Joe Goodwill (PhD'15), Arianne Bazilio (PhD'17), Nick Zinck (current), Lily Jeznach (PhD'16)

At ACE, but missed the photo: Soon-mi Kim (current), Xuyen Mai (current), Sharon Long (Fac'01), Ken Mercer (PhD'09), Nicole Jannis Spieles (MS'97), Jim Edzwald (Fac'06)
Program History and Alumni:
The UMass EWRE graduate program has over 500 alumni who have earned either an MS or a PhD degree in Environmental and Water Resources Engineering. To learn more see:
information on current and former faculty
---
The EWRE program was established by Professor Tsuan Hua "Tom" Feng in 1965 under the name of "Sanitary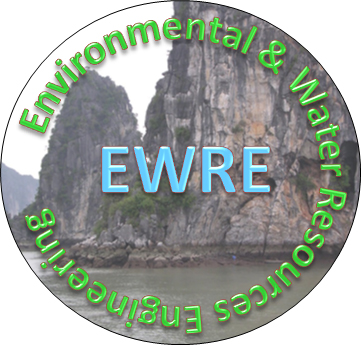 Engineering". It was changed to "Environmental Engineering" in 1967 and finally to "Environmental and Water Resources Engineering" in 2008. Our first graduate (Dan Fitzgerald) entered the program in the fall of 1962 and graduated with the Class of 1964. Since then over 500 have earned MS or PhD degrees, and in some cases both. The EWRE program is currently served by 11 full-time faculty. All of these faculty have a substantial research focus on water (e.g., natural water, drinking water, wastewater), making the UMass program one of the strongest water engineering programs in the US. Other areas of interest to current and former EWRE faculty include solid & hazardous waste, air pollution, environmental chemistry, microbiology and public health.
---
Note: Portions of this website are not public. If you are a current or former student/faculty/staff, and need login information, please send a message to Dave Reckhow.