Equipment for Microbial Analysis and Biotechnology
---
Polymerase Chain Reaction (PCR)
PCR is a technique for amplifying DNA in vitro. The Environmental Engineering program has a PCR-equipped laboratory on the 2nd floor of Elab II. This room contains a Peltier Thermal Cycler (PTC-200) from MJ Research..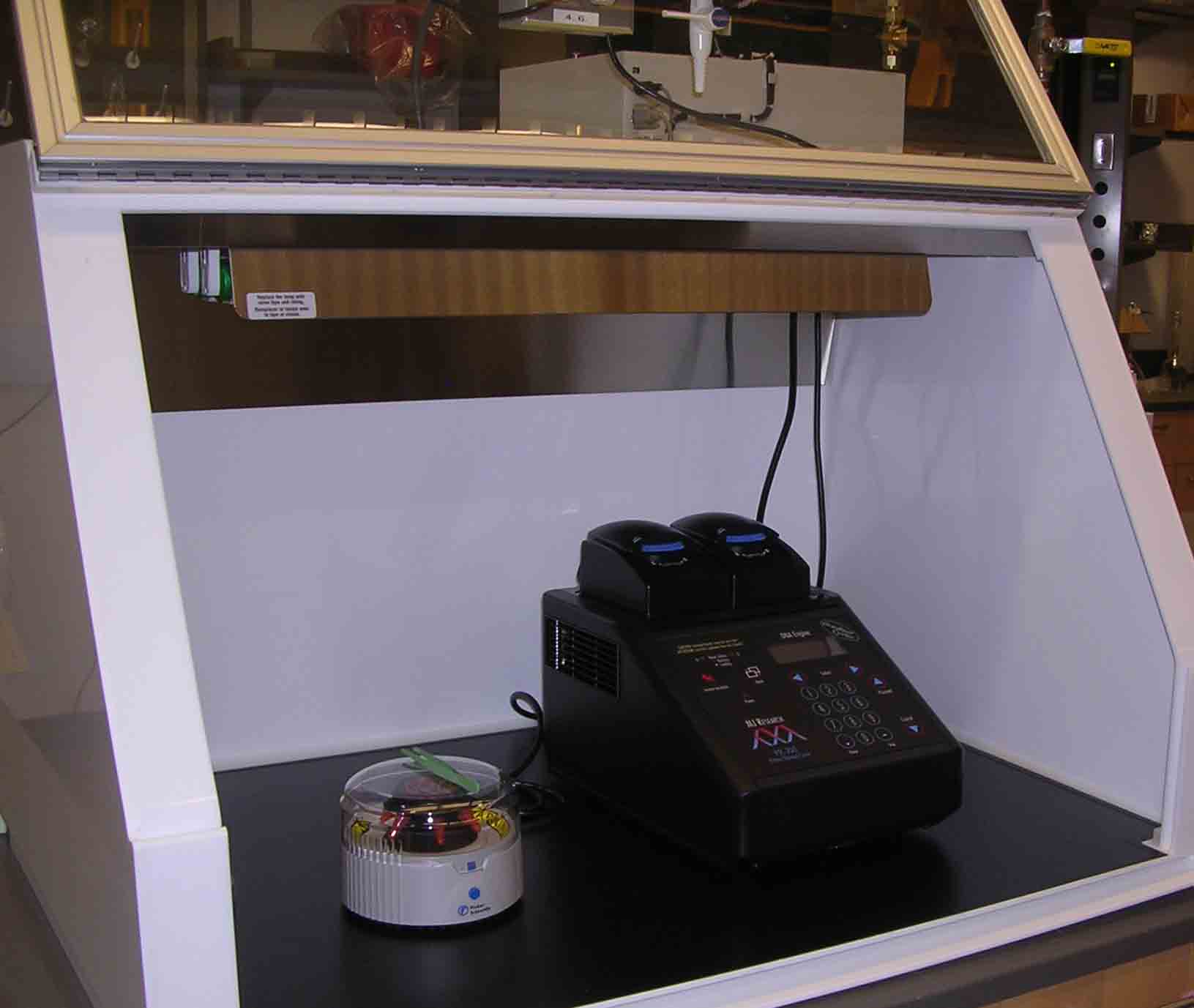 Thermal Cycler
---
Luminary Workstation
Also in the environmental biotech laboratory is a Fotodyne/Analyst Luminary Workstation. This includes a cooled CCD camera with motorized zoom lens, a light-tight benchtop darkroom, imaging filters and a data system with acquisition software.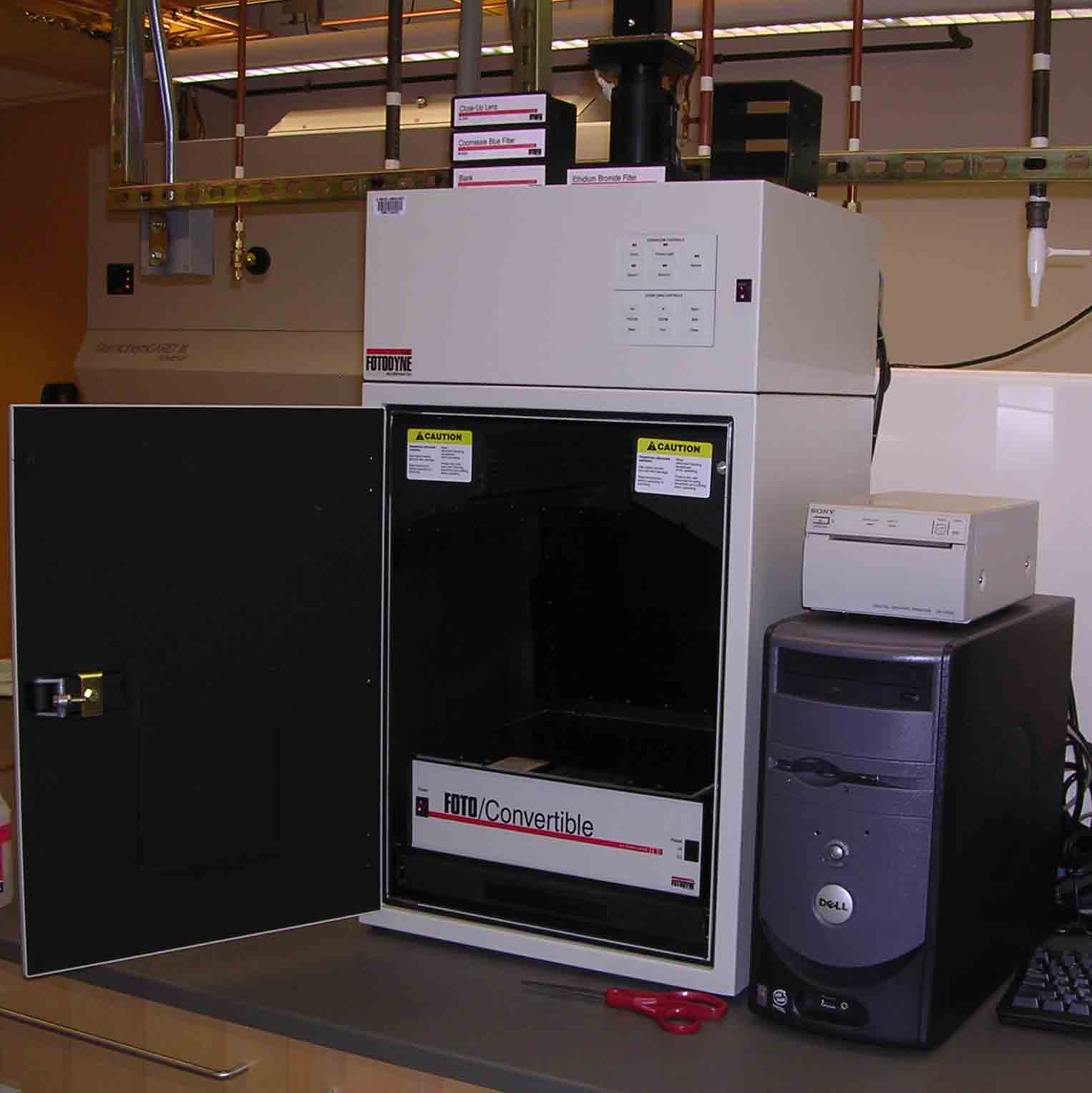 Luminary Workstation
The luminary workstation provides flexible chemiluminescent and fluorescent imaging. It is designed to acquire, print and store digital images of chemiluminescent, fluorescent and visible light samples. This setup can obtain digital images of a wide variety of samples, allowing the user to maximize exposure times for low light samples. It features dual light epi-illumination with both UV and white light sources.
---
Electrophoresis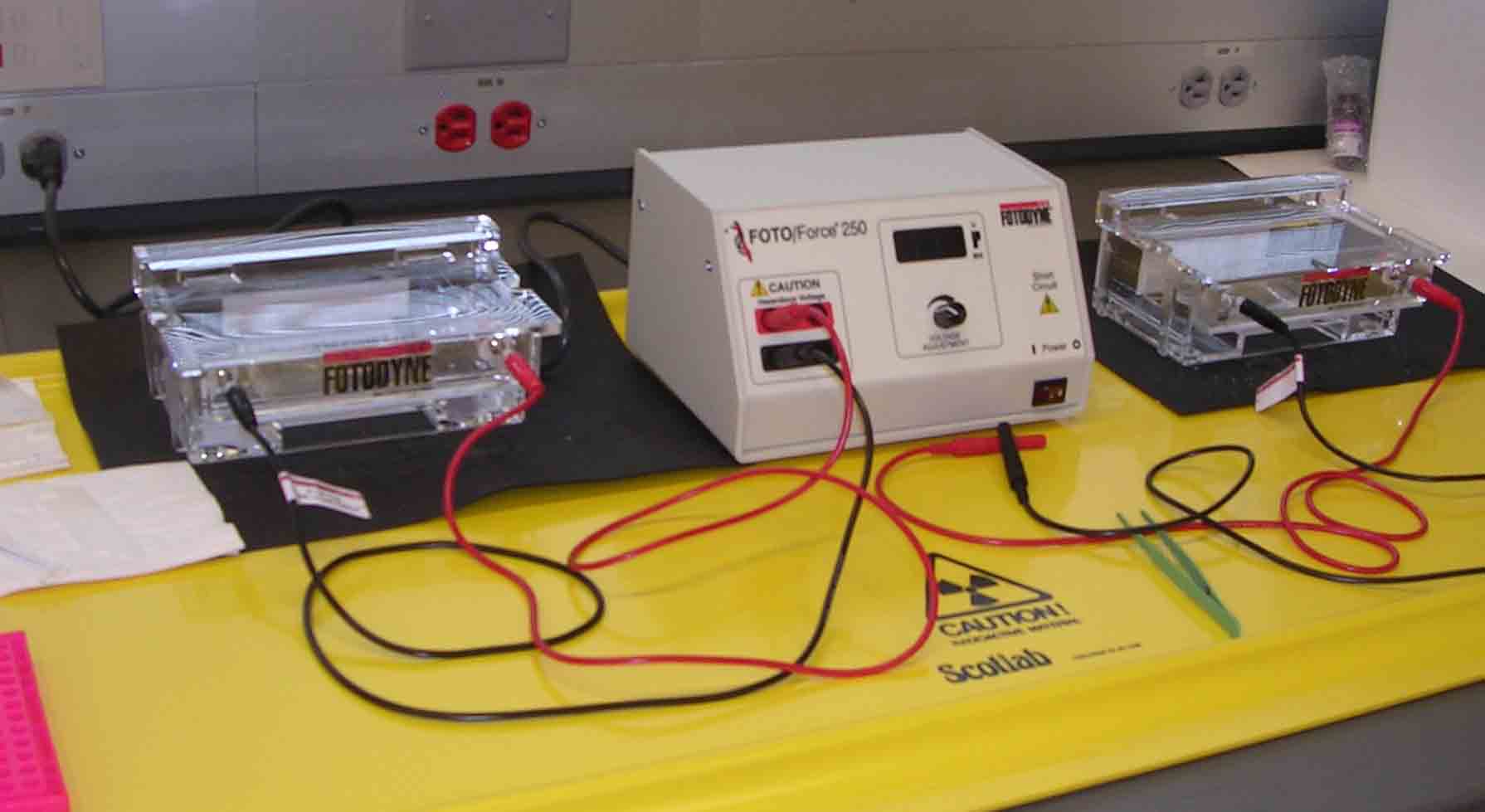 Electrophoresis Equipment
The EVE program also has a new electrophoresis system. It includes two Fotodyne mini cell chambers, powered by a Foto/Force 250 power supply.
---
Hoods
Distributed about the Elab II buiding are biological hoods in addition to traditional chemical fume hoods. The bio hoods include laminar flow hoods and externally-vented biosafety hoods. In each of the environmental microbiology labs is a Sterile Chemguard III Advance hood. This is a class II, Type B2 100% exhuast vertical flow cabinet. These produce a HEPA-filtered particle-free air flow, forming a momentum air curtain..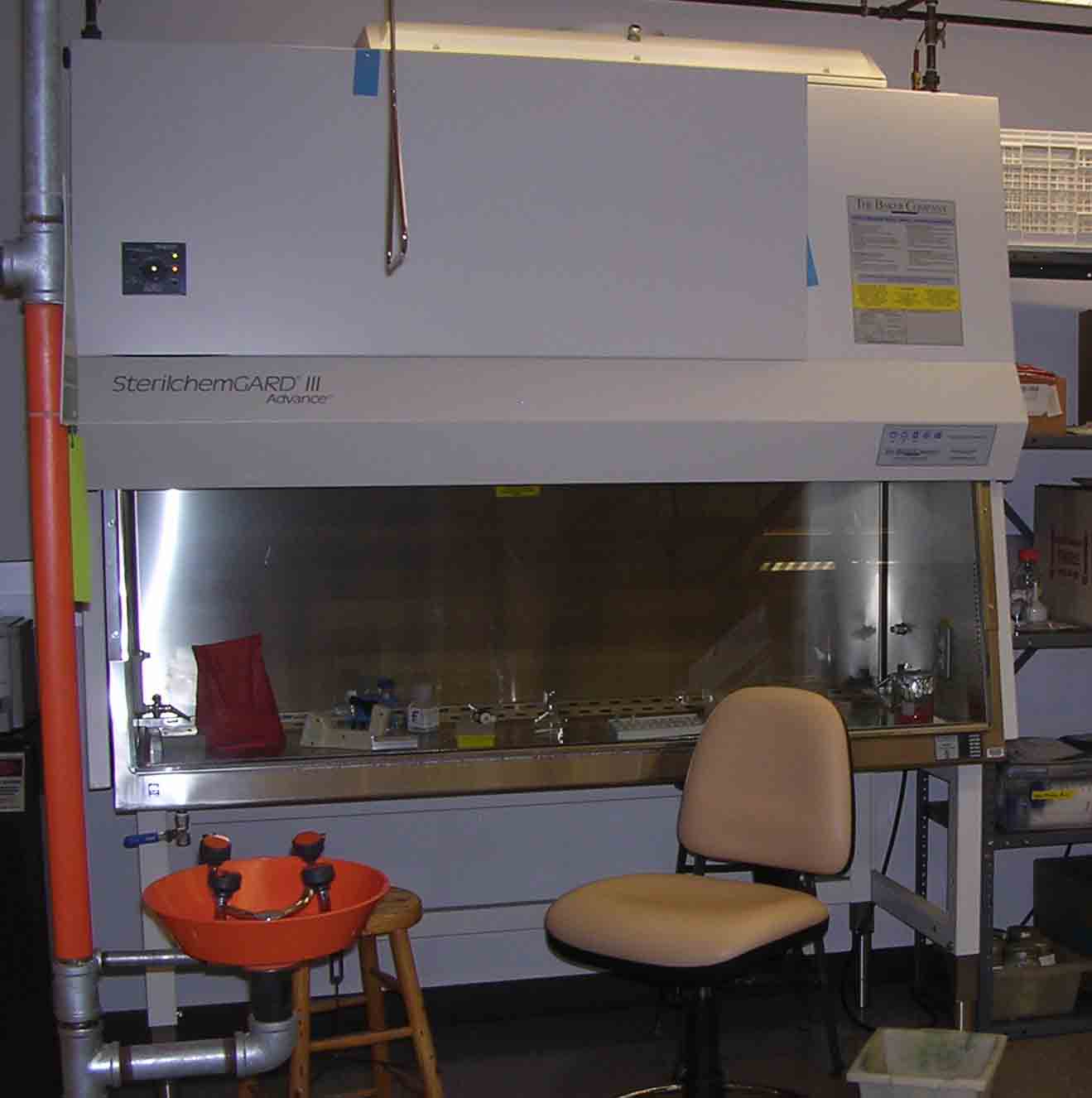 Sterile Chemguard III Hood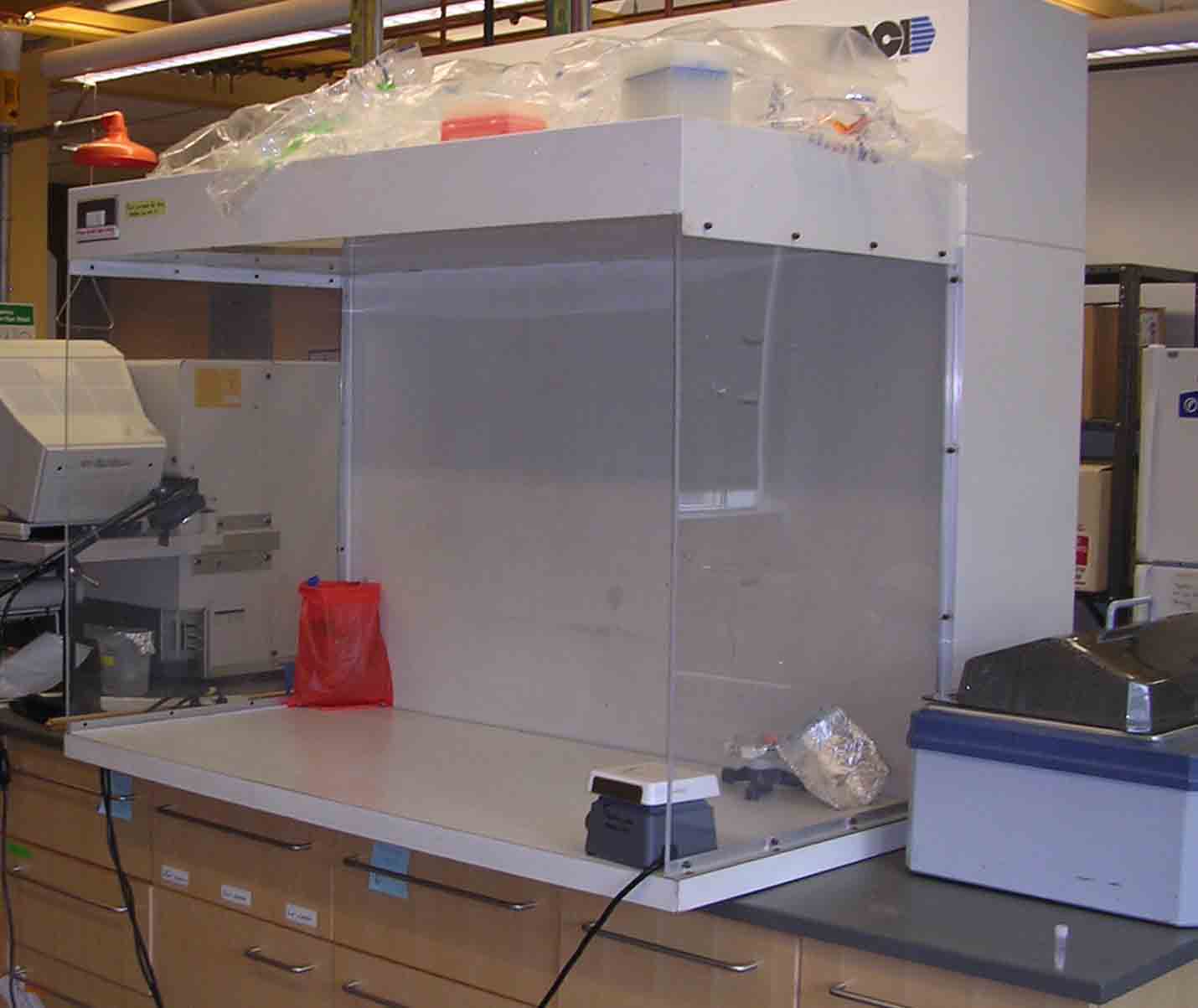 Laminar Flow Hood
---
Ultra Low Freezers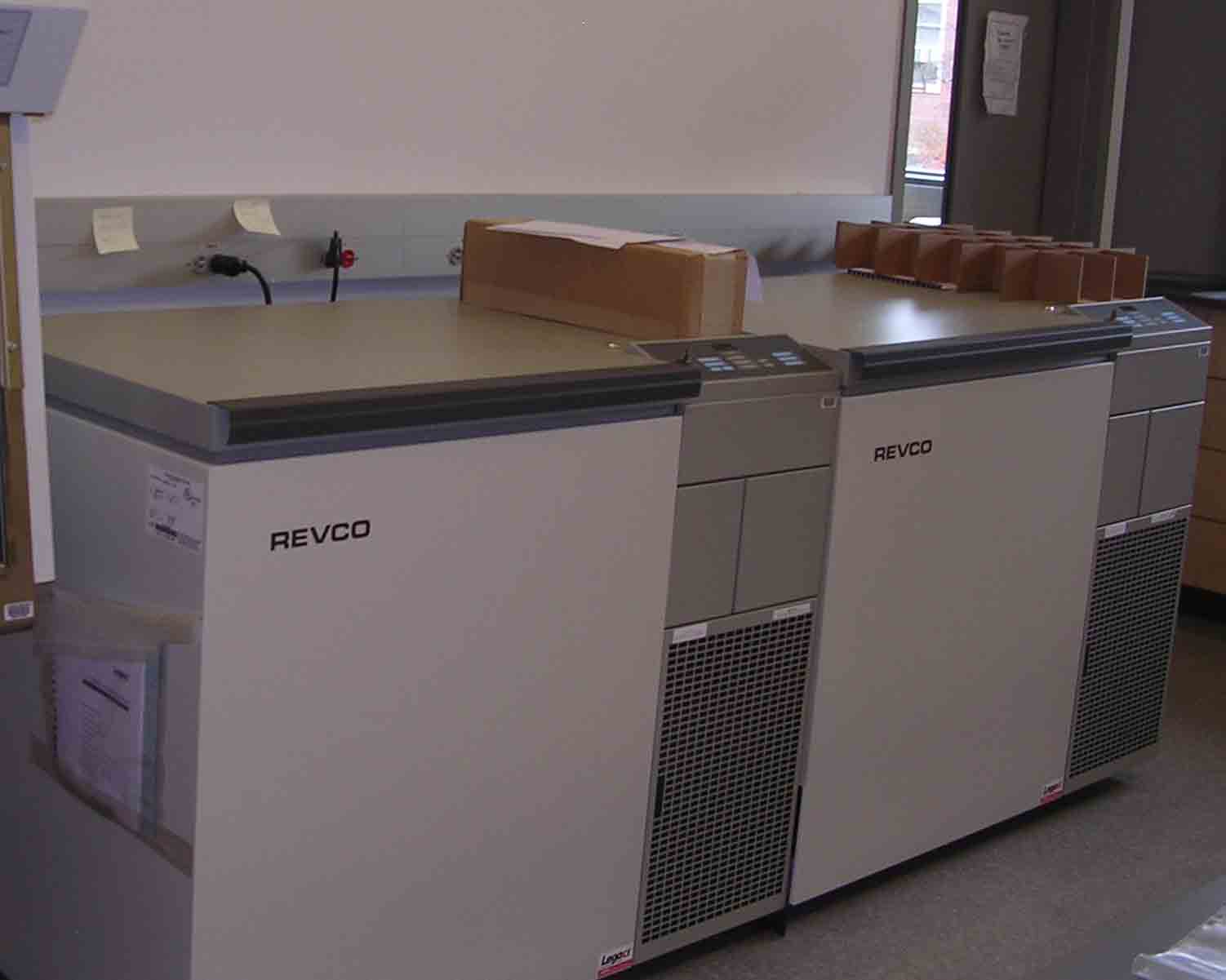 =
Revco UL Freezers