Maji Safi
Please follow the link to our main website, Maji Safi
If this link is dead it means our old website is no longer being hosted.
Our Project
Everybody needs water. Most of us do not consider access to water in our everyday lives as important, but for many people around the world, not having clean water, or travelling to gather some, dominates their day. Solving water scarcity is far beyond the scope of an SDP project, but we hope to provide a short-term, decentralized aid in the economic water scarcity crisis: Maji Safi. Maji Safi is a distributed system with two basic parts: a bubble-like device built to be deployed in unimproved water sources, and a web application. The bubble consists of a microprocessor connected to a series of water quality sensors and a GSM chip, encased in a spherical container. The web application includes an SMS query service for water-gathering users, a mobile site for device administrators, and a web interface for public data acquisition.
Our Design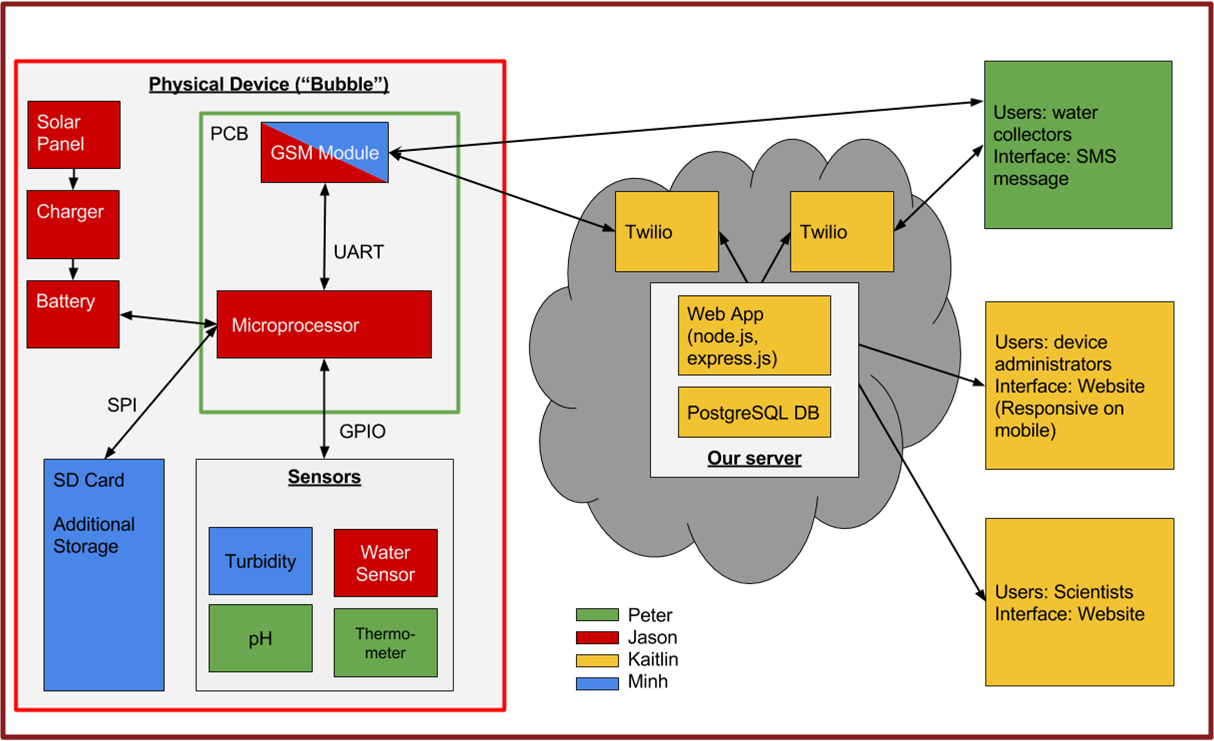 Figure 1 Block Diagram
Maji Safi consists of a remotely controlled data-collecting device (rectangular block in Fig.1) and a cloud-server application (cloud block in Fig. 1). The data-collecting device consists of data sensing, communication and storage subsystem. The sensing subsystem is tasked with recording various water parameters (such as pH, turbidity, temperature, etc.) upon request received via on-board GSM module that communicates with a cloud-server application. The data-collecting device will be battery powered and might contain electro-mechanic subsystems that will collect water samples for analysis (implementation not considered yet). The sensors and GSM module are controlled by two microcontrollers whose code we write will enable remote data collection. One microcontroller will be used to manage command traffic between the cloud application and the physical device. The remaining microcontroller arbitrates the commands received from the cloud server via the GSM module. The following sections to come discuss the components of the block diagrams in detail. Figure 1 shows a block diagram of our device. Figure 2 shows an image of our completed system.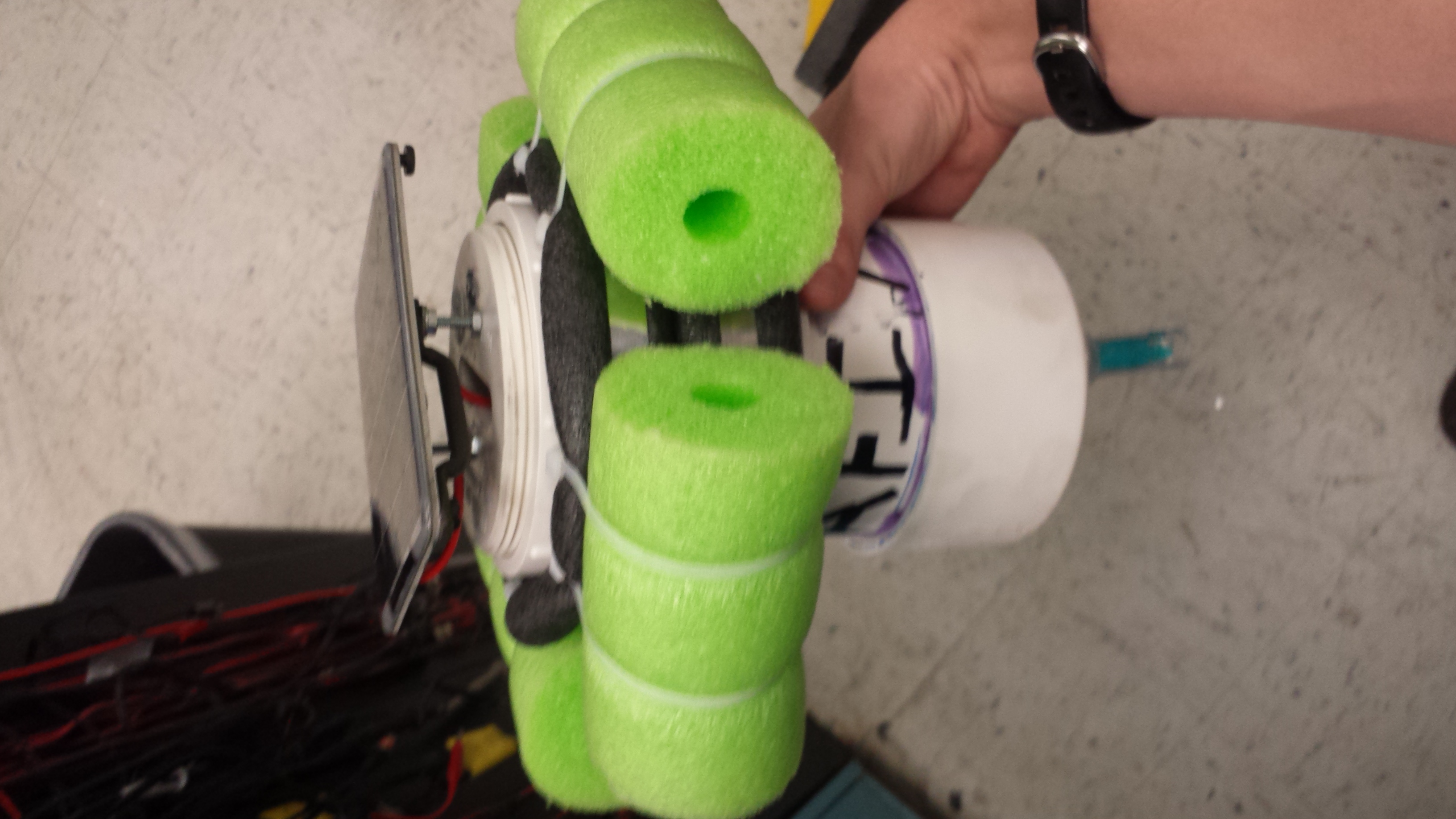 Figure 2 Floating Prototype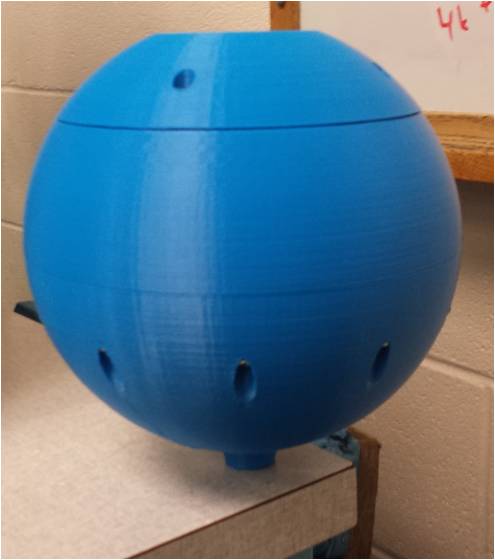 Figure 3 3D Printed Enclosure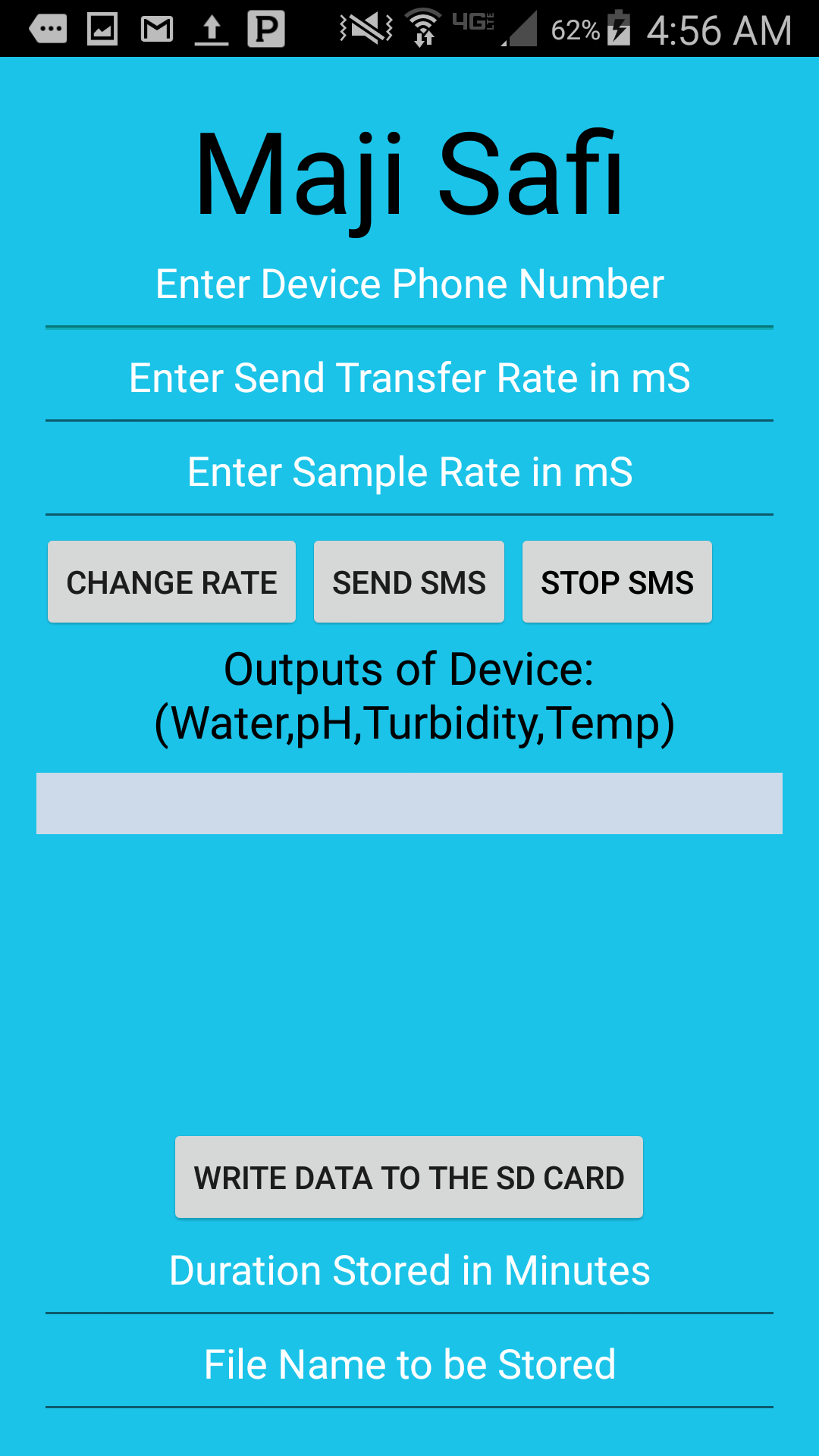 Figure 4 Cell App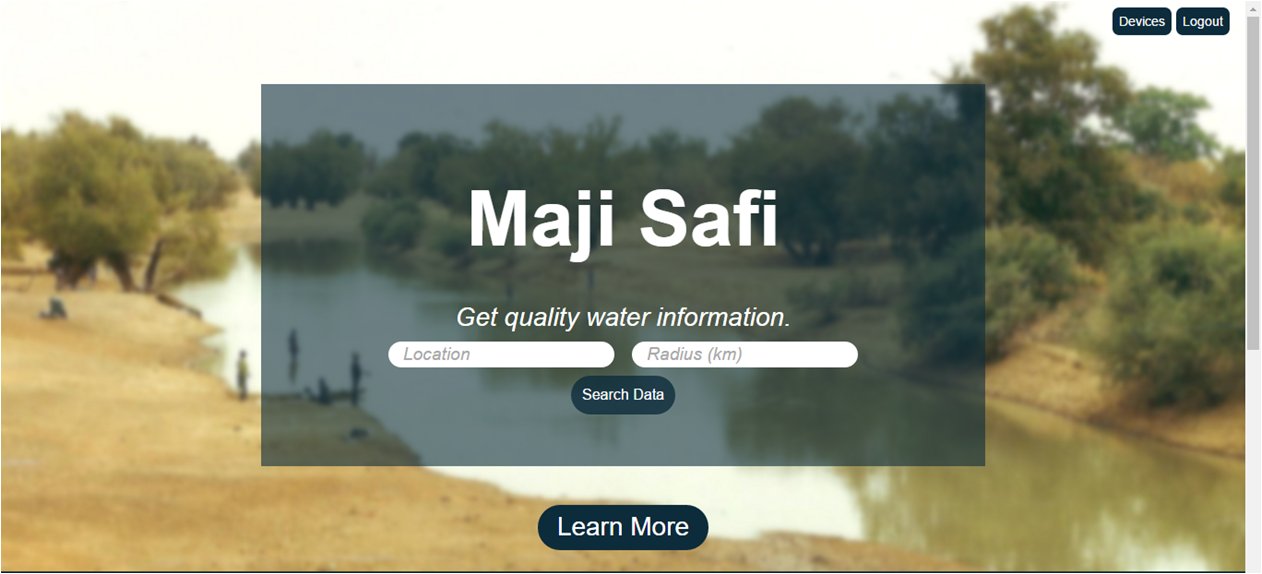 Figure 5 Web App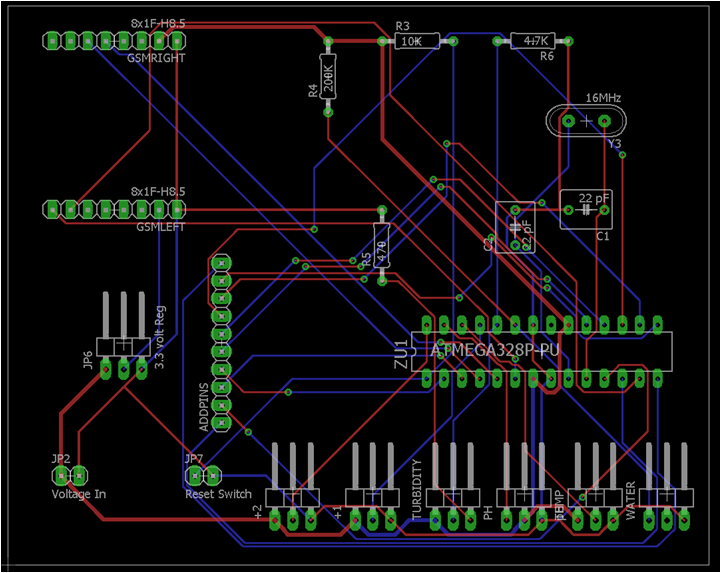 Figure 6 Printed Circuit Board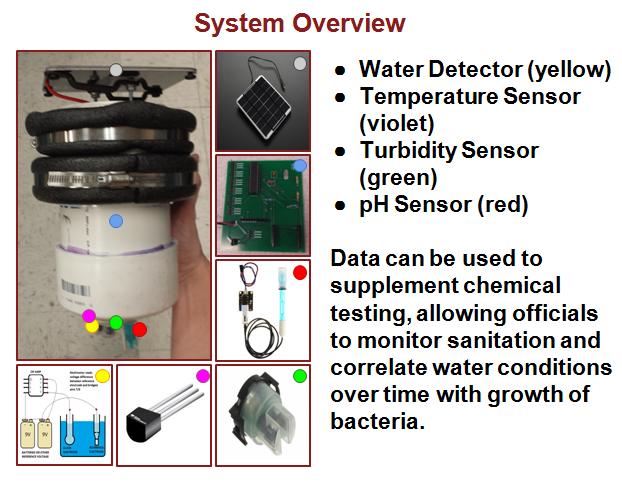 A basic overview of our device
About Us

From Left to Right: Jason Arble, Peter Balkam, Kaitlin Menzie, Minh Tran, and Prof. Paul Siqueira
Jason Arble
Jasons responsibilities included designing the enclosure and creating the power supply for the project. He was also largely involved with any physical and mechanical components of the project, including the prototype floating enclosure and the 3D printed final enclosure. The water detection sensor was his design. Jason is an avid hiker who intends to hike the Long Trail in Vermont this Summer. He will be working as an Electrical Engineer at Holyoke Gas and Electric.
Peter Balkam
Peter was responsible for the programming of the micro-controller. He implemented software allowing the micro-controller to be able to send, receive, and parse SMS based text messages. He designed an android app to allow for ease of use for administrators using our project. Peter also designed the printed circuit board and added the pH, and temperature sensors to the device. Peter has hobbies in automotive and motorcycle maintenance, and is a frequent skier with a love of the outdoors. He will be working for Bechtel Marine Propulsion Corporation as a Control Systems Engineer.
Kaitlin Menzie
Kaitlin was the team leader for this project. She also advised on all software based aspects of the project. She created a web app that could track updates of each device in place. Her website had addition features such as the ability to locate the closest and highest quality water source to you based on your address. Kaitlin implemented the texting service allowing the web server to talk to the device. She is working in the Democratic Primary on Hillary Clintons Campaign.
Minh Tran
Minh was responsible for memory storage of our device and the turbidity sensor. He explored methods for our team to be able to store the information recorded by the device locally in the event of network inaccessibility. He also worked to design a plan for micro-controller use in the project. Minh is an aspiring artist, and also a talented musician.
Prof. Paul Siqueira
Prof. Siqueira worked very hard with our team to make sure our project was completed in both a manner acceptable for the department requirements, but also made sure we were satisfied with the final result. He was a pleasure to work with.
Our Files